Joining the Bugwolf Advisory Board
I am very lucky that in my "travels" in the IT realm, I get to meet with a lot of really innovative people. Some of these people work within larger organisations, others strike out on their own to create new and exciting businesses.
One such business that has caught my eye is Bugwolf, and I am pleased to announce that I have joined their Advisory Board.
What does Bugwolf do? It enables organisations to access a curated marketplace for bug bounty hunters. This means that businesses can access "the best of the best" for their bug hunts - with all the discretion and control that they need. More importantly, they can create far higher-quality applications with enhanced reliability, usability and security.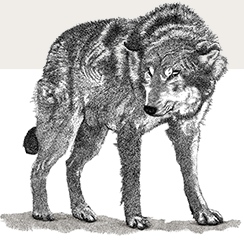 Some key fundamentals appealed to me here. The first is the ability to dramatically lower cycle times for testing - meaning more testing, more often. Secondly, the ability to access a technically vetted and suitable testing community for each application or testing domain. And thirdly, a financial model that drastically reduces testing costs, again enabling more testing and broader test coverage.
All of this enables companies to put better quality products into the hands of their customers - and that is always a "good news story"!
It will be exciting to spend some time with Ash and the team helping to guide them on their journey…